PRE-CONNECT CONGRESS 2019
The Indian pharma industry continues to face disruptions from evolving regulatory landscapes and growing market complexities. It is in the phase to regain its growth momentum in coming years. Increasing protectionist measures and pricing concerns in the global markets tend to put a lot of pressure on India companies with respect to market access and business viability.
Increasing private sector investments in R&D and acquisitions are driving the pharmaceutical sector grow. According to recent update by IBEF, Indian pharmaceutical companies invested 8.8% of their sales in R&D
Medicine spending in India is projected to grow 9-12% over the next five years, leading India to become one of the top 10 countries in terms of medicine spending. With the increasing regulatory scrutiny Indian pharmaceutical companies need to adapt to the changing landscape, and emerge stronger. Artificial intelligence (AI), Machine learning are growing technologies that are finding applications in all aspects of life and industry to enhance efficiency in the pharmaceutical drug discovery.
Considering the paradigm shift in the Indian pharmaceutical industry, CPhI India is pleased to organize the Pre-Connect Congress which will be held on 25th November at Hotel Crowne Plaza, Mayur Vihar, New Delhi. Driven by powerful content the forum promises to provide a unique opportunity to bring all key stakeholders in the pharmaceutical industry on a single platform to discuss, deliberate and share their thoughts on achieving the next phase of growth!
With presentations, case studies and interactive panel discussions, utilize this exciting opportunity to meet and hear from renowned leaders in the industry. The audience will benefit from discussions revolving around Research and Development, Innovations, Drug Discovery, Artificial Intelligence, Portfolio diversification and Regulatory compliance.
Part of India Pharma Week, India's largest Congregation
Extensive learning through panel discussions, presentations and fire side chats
1 day comprehensive conference for Pharmaceutical professionals
150+ delegates from leading Pharma companies
20+ leading figures from the industry sharing their experiences
Unprecendented opportunity to grow your business
Why Attend
Sharpen your knowledge base
Learn from the experts
Meet key decision makers and influencers
Understand top trends in the industry
Extensive networking opportunities
Single platform to meet top service providers
Increase your brand presence and visibility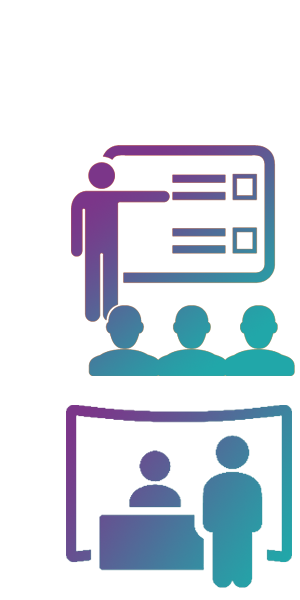 Why Exhibit
Be a part of the largest Pharma show in India
Unprecedented opportunity to grow your business
Single platform to meet decision makers across leading Indian pharmaceutical giants
Identify new spheres for growing your business by means of specialized sessions & 1-on-1 meetings
This is a great forum where you can interact, gain knowledge, network and showcase your capabilities as an organization and also learn new trends going around in the market.
Srinivasan HR
VC & MD
TAKE Solutions
This conference had representatives who are stakeholders as well as the policy makers and decision influencers
Guljeet Chaudhari
Managing Director
Bioinnovat Research
I look forward from CPhI to see interactions between different parties from the pharmaceutical industry & how collaboration can help all of us to do what we do better
Jim Tizzard
CEO
TAKE Life Sciences
This event is going to help the Indian pharmaceutical industry to understand the challenges and opportunities for the growth in the west accordingly
Alagu Subramaniam
Country Manager & Director
West Pharma
There is a lot of euphoria in the Industry on this event because not only it offers opportunities for networking with people, it offers opportunities to see what's new, what happening how do we make ourselves more comparative in the industry.
Sanjit Singh Lamba
Managing Director
Eisai